WELCOME TO B.P. COLLEGE OF COMPUTER STUDIES
ABOUT US
Sarva Vidyalaya Kelvani Mandal has been establish in the year 1919 by a Philanthropist Pujya Chhaganbha. Bholabhai Patel College of Computer Studies (BPCCS) is affiliated to the KADI SARVA VISHWA VIDYALAYA UNIVERSITY.
B.P. College of Computer Studies having NAAC B+ accreditation was establish in the year 1999. B.P. College offers three-year under graduate course "Bachelor of Computer Application(BCA)" and one-year post graduate course Post Graduate Diploma in Computer application(PGDCA).
The normal duration course of BCA is 6 semesters and PGDCA of 2 semesters. The BCA course is based on Credit Based Grade System. Our institutes offers excellent facilities to the student. Candidates successfully completing the course will be awarded Graduate Degree by KSV University, Gandhinagar.
ALUMNI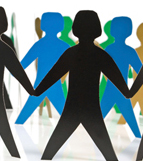 An Alumnus (pl.alunmi), according to the American Heritage Dictionary, is "a graduate of school, college or University." It is way to assemble the class bonding. We used to collect all the contact details of our last years' student so we can make a contact for career guidance.

FIRST PRESIDENT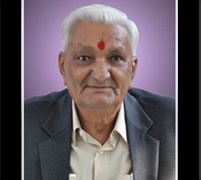 SHRI MANEKLAL M. PATEL (SAHEB)
(01/02/1929 TO 12/01/2012)
TODAY's NEWS
BPCCS presents National Event "TECH-FEST 2013"on 7th,8th and 9th Feb, 2013.
Sector-23, Kadi Campus, Nr. Gh-6 Circle, Gandhinagar
Ph : 079-23244434, 079-23256475,
Fax : 070-2323434, Website : www.bpccs.org.in